Stress, anxiety, depression, panic attack and burnout
According to the World Health Organization (WHO) 25% of world's population suffer from anxiety and depression placing these conditions among the leading causes of ill-health and disability worldwide.

Medical acupuncture is recognized by WHO and studies have demonstrated that it is an effective treatment therapy with no side effects nor contraindications contrary to the conventional treatment with pharmacotherapy, like benzodiazepines and anti-depressant drugs, which presents adverse side effects. Acupuncture helps to reduce symptoms of stress, anxiety, depression and burn-out.
Anxiety and/or panic attacks
Individuals with anxiety disorder manifest both physical and mental symptoms.

Anxiety or panic attacks develop on two levels:
Cognitive symptoms: sense of alarm or danger, induction of negative memories
Physical symptoms: tension, tremor, palpitation, dizziness, and nausea.

Anxiety and antidepressant medications are the treatments of choice, but they have many adverse effects. Acupuncture is now recognized by the medical community as an effective therapy with no side effects and comparable therapeutic success and efficacy.
What is burnout?
Burnout results from one or more stressors where stress management is inadequate. This leads to exhaustion and the manifestation of the following symptoms:
fatigue
disturbed, restless sleep
irritability
inability to cope with crowds/noise
feeling agitated
concentration problems/ forgetfulness
loss of control
no longer able to perform daily functioning

Burnout can be caused by work-related stress, a divorce/separation, chronic illness, family care, financial difficulties, or attending a demanding education.
Sleep disorders
Insomnia is one of the most common diseases in modern society. It can lead to early waking, short sleep, severe insomnia, poor sleep quality and causes a range of negative emotions such as fatigue, cognitive decline, tension and anxiety, affecting social harmony and stability.
Acupuncture has currently proved effective in treating insomnia in many studies.

Acupuncture:
Helps falling asleep more easily
Promotes steady sleep
Aids deep sleep.
TREATING STRESS AND ANXIETY WITH ACUPUNCTURE
How does it work?
Acupuncture has been shown to reduce stress and anxiety as it controls and regulates the autonomic nervous system. It improves the body's ability to cope with stress and increases the release of the body's own "feel-good" chemicals, which play an important role in the regulation of physical and emotional stress responses. Acupuncture is highly effective treating all stress-related symptoms: sleep disorders, anxiety, depressive disorders or even concentration problems and fear of exams.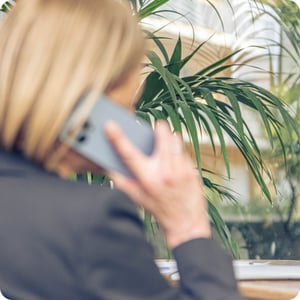 You can book an appointment online or by calling one of our Sinomedica centers.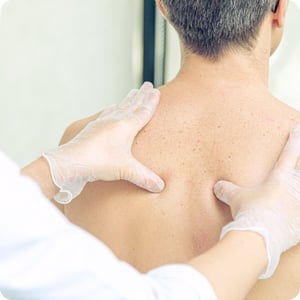 Your doctor will review your medical history, assess your situation and provide a medical diagnosis.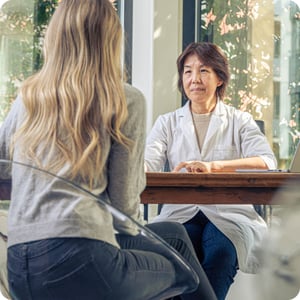 A treatment plan will be adapted to your specific needs, in order to maximize the benefits of the therapy.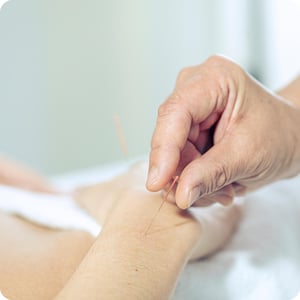 Every step of your personalized treatment will be monitored to ensure maximum benefits and results.
After a nervous breakdown in 1993, acupuncture restored me to a full life. All attempts to overcome drug addiction and resolve anxiety and depression through alternative therapeutic approaches failed miserably. Today, thanks to acupuncture, I am a newfound man, vital and active, free from anxiety, depression, psychiatric drugs and their heavy side effects. I can never be grateful enough for that.
After eight weeks of therapy, the guilt that was weighing me down literally dissolved. At one point I thought it was a particularly good day and imagined that the next day the usual burden I had been carrying for so long would fall on me. But no! Since that day I have stopped feeling guilty and feel as free and light as a butterfly!
8 months for a change of 20 years! I recommend everyone who wants to finally change their life and regain a healthy inner shape to turn to Sinomedica!
Treatment duration
For the maximum benefit of the treatment's effect, it is key to follow our design and ensure regularity of medical sessions. Based on clinical experience and scientific evidence, medical acupuncture is delivering long-term benefits triggered by treatment cumulative effect. It has been demonstrated that patients following treatment guidelines reach their optimal treatment results over time.
Risks
Thousands of years of acupuncture practice, scientific evidence, patients and medical practitioners confirm that there are no side effects related to medical acupuncture. Very seldom there may be negligible and temporary mild soreness or bruising. With the use of disposable sterile needles there is no risk of diseases transmission nor infection.
Prices and costs
First session
Anamnesis, diagnosis and acupuncture treatment
between 60 minutes to 90 minutes.
Costs: CHF 160 (CHF 150 in Ticino)
Follow-up sessions
Medical assessment and acupuncture treatment
Between 45 minutes to 60 minutes.
Costs: CHF 140 (CHF 120 in Ticino)
Health insurance
Reimbursement for medical acupuncture depends on your complementary insurance policy. Financial coverage is specific to your policy, therefore please check in advance with your insurance what the coverage conditions are.
SINOMEDICA UNIQUENESS
Scientific and medical foundations
Sinomedica's unique medical acupuncture treatment approach is built on a wealth of knowledge which combines acupuncture and conventional medicine with the latest scientific findings to deliver effective patient-centered medical care.
Our highly qualified specialists, graduates in both Chinese and conventional medicine, practice the unique Sinomedica approach to deliver effective and innovative medical acupuncture.
Our expertise is based on over:
40,000
scientific publications
CLOSE WHEREVER YOU ARE
Eight medical acupuncture centers in Switzerland
Located in Chiasso, Lugano, Locarno, Geneva, Lausanne, Zürich, Basel and Bern. We are one of the largest medical acupuncture providers with highly skilled doctors and therapists dedicated to your health. Select a region: German Switzerland, Ticino, Romandy.
CLOSE WHEREVER YOU ARE
Nine medical acupuncture centers in Switzerland
Located in Chiasso, Lugano, Locarno, Geneva, Lausanne, Zürich, Basel, Bern and Lucerne. We are one of the largest medical acupuncture providers with highly skilled doctors and therapists dedicated to your health. Select a region: German Switzerland, Ticino, Romandy.
CLARIFY YOUR DOUBTS
Want to learn more about the topic?
Sinomedica specialists have gathered their knowledge based on experience and scientific studies to answer your questions even before you ask them.