The ideal ally to treat many pathologies
Medical acupuncture treats numerous pathologies, diseases and psychophysical disorders.
For the treatment of serious diseases, integrative medical acupuncture ideally complements other therapeutic treatments, maximizing their benefits: relieving pain and combating insomnia, reducing nausea and vomiting.
Dermatological problems
Dermatitis, acne, psoriasis, eczema, itching, redness, hives.
Allergic rhinitis
Chronic rhinitis, sinusitis, conjunctivitis, otitis, tinnitus (ringing in the ears), labyrinthitis and dizziness, bronchial asthma, chronic bronchitis, chronic nervous cough.

Symptoms due to an allergy: allergic rhinitis or allergic asthma, are inflammation of the nasal mucous membranes caused by different substances, such as dust mites, animal dander, mold spores, pollen.
Disorders related to female and male fertility
Worldwide, an increasing number of couples face infertility problems. The World Health Organization confirms that the number of couples suffering from infertility is around 48 million. The way we live compromises our body's ability to perform the elemental function of reproduction.

Studies show that one in four Swiss suffer from low sperm count with reduced fertility. Sperm quality has decreased by 50% since 1960.

Acupuncture, as a non-drug therapy, has been shown to improve sperm count on the one hand and ovulation on the other. In this way, fertility is stimulated, including by improving conditions of stress and anxiety, which make conception more difficult.
Gastroenterology
Gastritis, gastroesophageal reflux disease, nausea, vomiting, epigastric pain, functional dyspepsia, biliary colic, constipation, colitis, supportive treatment of Crohn's disease and ulcerative-hemorrhagic rectocolitis.
Tobacco and other addictions
Acupuncture relieves withdrawal symptoms by stimulating endogenous production of endorphins (neurotransmitters endowed with morphine-like analgesic properties); this may partly explain the treatment's effectiveness for opiate withdrawal symptoms.
Otolaryngology and respiratory tract disorders
Among such disorders, the most common ones are infections, such as colds, rhinitis, sinusitis and pharyngitis, very frequently accompanied and promoted by chronic nasal obstructions of various
etiology
.
Circulatory disorders
Acupuncture significantly improves peripheral blood flow. In addition, it is very effective in people suffering from low blood pressure, responds well to cases of labile hypertension (i.e., when pressure rises but then returns to normal), and early-stage hypertension.
Musculoskeletal disorders
In the musculoskeletal field, the evidence for the effectiveness of acupuncture is now recognized. Indications are numerous and range from low back and neck pain, to knee osteoarthritis, epicondylitis, and shoulder periarthritis, just to name the main ones.

But even "delicate" situations such as lower back pain in pregnancy find acupuncture an effective and risk-free treatment.
THE SINOMEDICA TREATMENT
How does it work?
Our approach, built on many years of clinical experience, thousands of patients treated and numerous scientific studies, meets the needs of patients and guarantees effectiveness and results.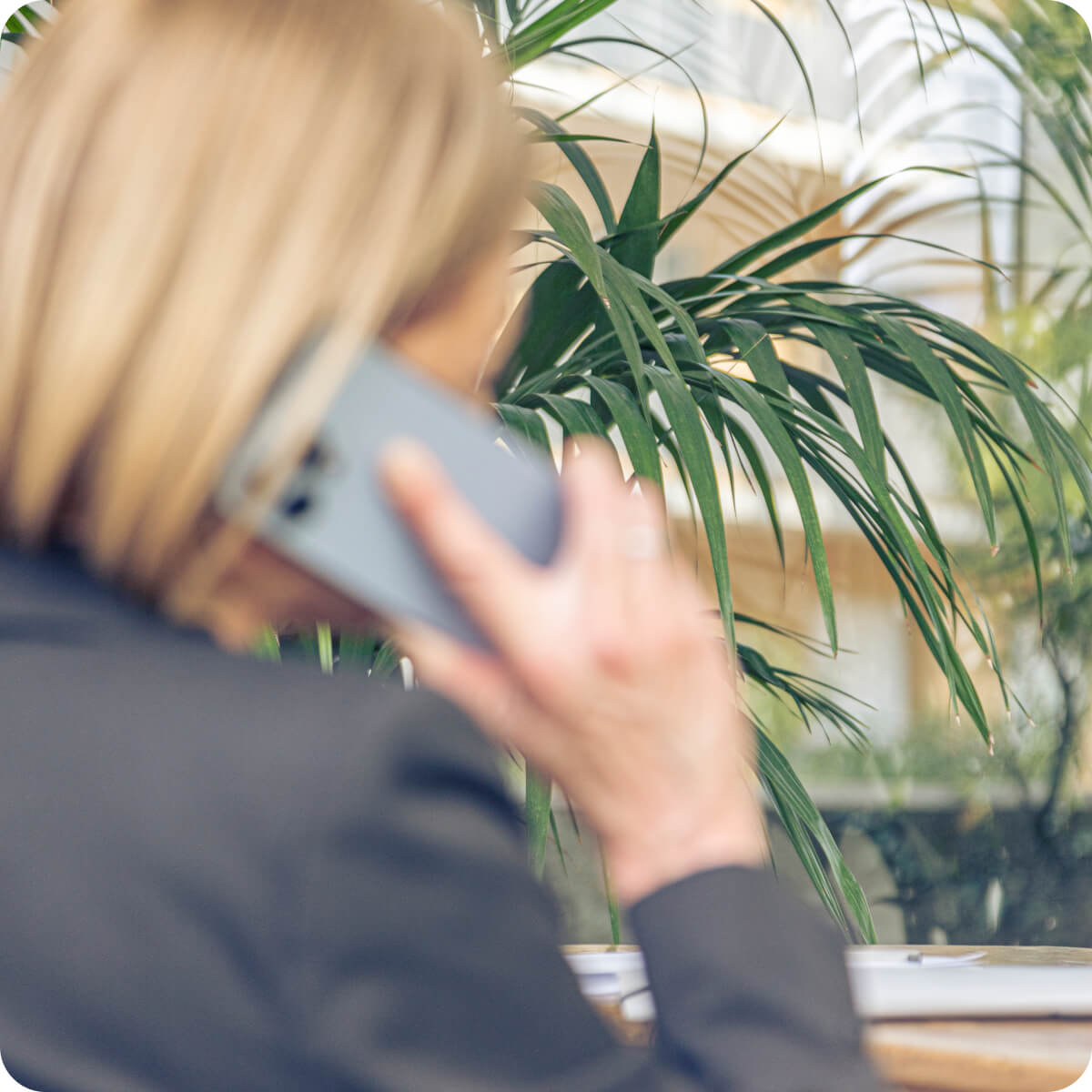 Appointment
You can book an appointment online or by calling one of our Sinomedica centers.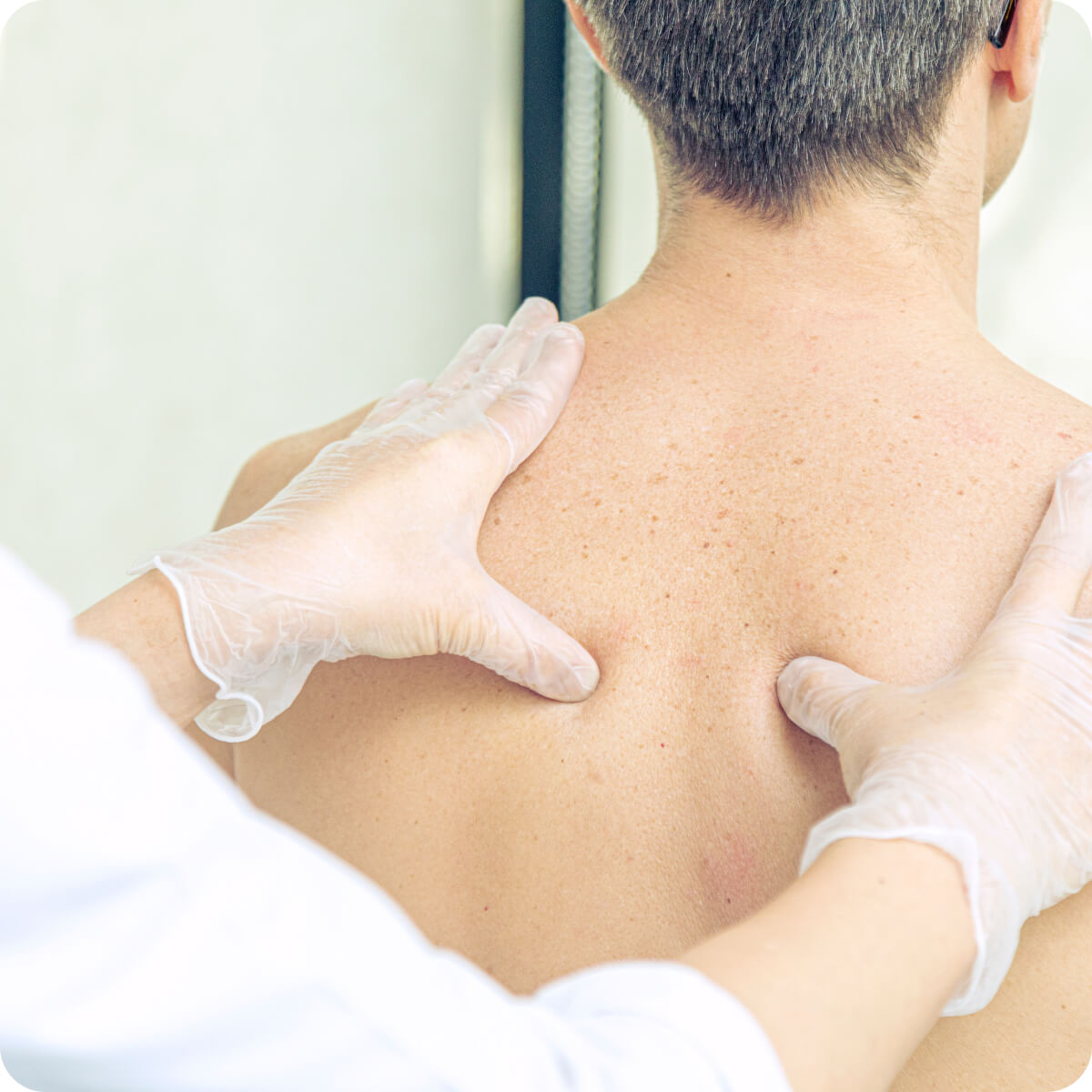 Anamnesis and diagnosis
Your doctor will review your medical history, assess your situation and provide a medical diagnosis.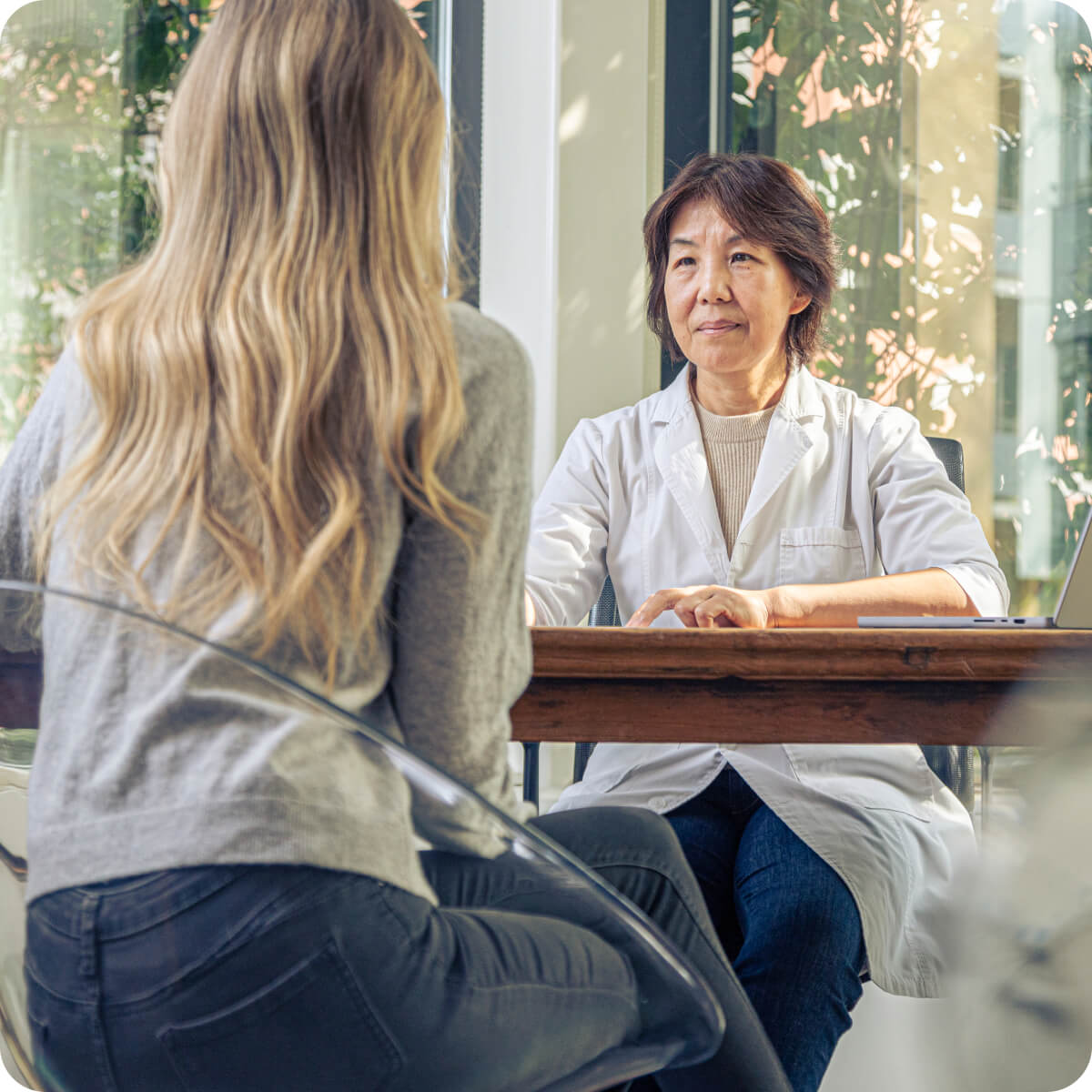 Treatment plan
A treatment plan will be adapted to your specific needs, in order to maximize the benefits of the therapy.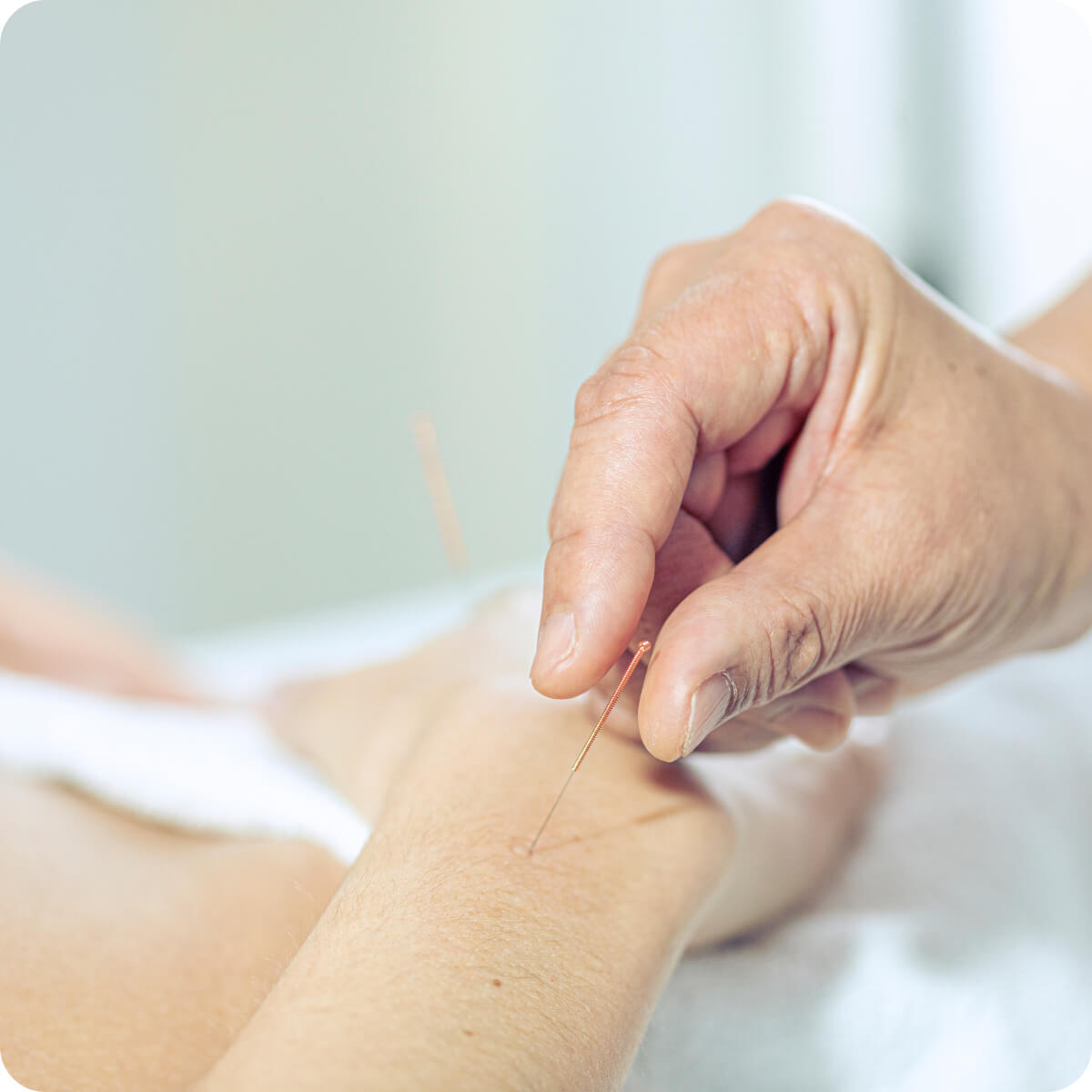 Treatment and monitoring
Every step of your personalized treatment will be monitored to ensure maximum benefits and results.
After more than 10 years of various attempts, no one could find the cause of my persistent and very annoying thigh pain. After two months of acupuncture instead, the pain began to subside and by the third month it was completely gone. It didn't seem real to me that I could go back to doing the simplest things like walking without pain. I continued with maintenance sessions, and after 3 years I continue to have no pain.
After an initial operation on my right hip, I underwent a series of other operations always on the same leg, after which the pains became chronic. I was skeptical, not believing that acupuncture could help, but I had to change my mind: after several sessions my life improved by 80%! Try it to believe!
After an MRI, I was diagnosed with early osteoarthritis. After 8 weeks of acupuncture I began to see improvement; today the pain is not gone, but it is completely bearable! Acupuncture has been decisive for me in many ways and I will continue to undergo monthly sessions; it is money well spent!
I started acupuncture sessions for severe knee and sciatic nerve pain. After two and a half months I have no more pain! Thank you very much!
At first I was just curious. Over time, my curiosity turned into confidence in the treatment, as in 5 months my back stopped hurting and I lost 14 kg!

Thanks to acupuncture and my willpower, I sleep more peacefully, resumed my activities with more energy and zest for life!
Treatment duration
For the maximum benefit of the treatment's effect, it is key to follow our design and ensure regularity of medical sessions. Based on clinical experience and scientific evidence, medical acupuncture is delivering long-term benefits triggered by treatment cumulative effect. It has been demonstrated that patients following treatment guidelines reach their optimal treatment results over time.
Risks
Thousands of years of acupuncture practice, scientific evidence, patients and medical practitioners confirm that there are no side effects related to medical acupuncture. Very seldom there may be negligible and temporary mild soreness or bruising. With the use of disposable sterile needles there is no risk of diseases transmission nor infection.
Prices and costs
First session
Anamnesis, diagnosis and acupuncture treatment
between 60 minutes to 90 minutes.
Costs: CHF 160 (CHF 150 in Ticino)
Follow-up sessions
Medical assessment and acupuncture treatment
Between 45 minutes to 60 minutes.
Costs: CHF 140 (CHF 120 in Ticino)
Health insurance
Reimbursement for medical acupuncture depends on your complementary insurance policy. Financial coverage is specific to your policy, therefore please check in advance with your insurance what the coverage conditions are.
UNIQUE MEDICAL APPROACH
Scientific and medical foundations
Sinomedica's unique medical acupuncture treatment approach is built on a wealth of knowledge which combines acupuncture and conventional medicine with the latest scientific findings to deliver effective patient-centered medical care.
Our highly qualified specialists, graduates in both Chinese and conventional medicine, practice the unique Sinomedica approach to deliver effective and innovative medical acupuncture.
Our expertise is based on over:
40,000
scientific publications
Do you need more information?
If you think you may benefit from the treatment, please do not hesitate to clarify your doubts.
CLARIFY YOUR DOUBTS
Want to learn more about the topic?
Sinomedica specialists have gathered their knowledge based on experience and scientific studies to answer your questions even before you ask them.