SINOMEDICA BERN
Medical acupuncture in Bern
Sinomedica Bern
Bundesgasse 26
3011 Bern
Switzerland

Tel: +41 (0) 31 310 46 70
Email: bern@sinomedica.com
Opening Hours
Mon - Fri 08:00 - 18:30
Sat - Sun Closed
Appointments with our doctors are possible from 04 December 2023.
How to reach us
Our center is located at the center of the city, 200 meters away from Bern central train station and a mere 300 meters from the Bundesplatz. It is easily accessible by public transportations with many tram lines and buses stopping nearby.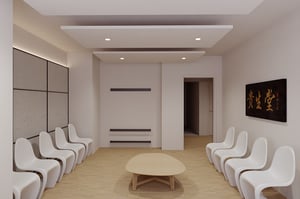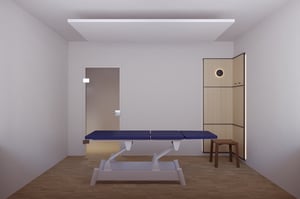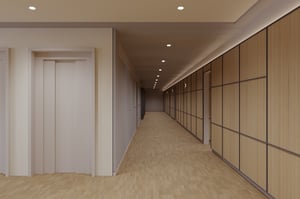 Sinomedica Bern is open to our patients
Our newly renovated center spans over 450 square meters and boasts 15 modern treatment rooms and private doctors' offices. Our team of skilled practitioners at Sinomedica are eager to welcome you.
Sinomedica treatments' approach has proven to be effective, safe, and painless, providing comprehensive care for our patients.
We are committed to making our voice heard in Bern and look forward to serving the healthcare needs of the community.
Join us at Sinomedica in Bern and experience the benefits of our cutting-edge medical acupuncture treatments.
OUR TEAM
The specialist from Sinomedica Bern
Qiangqiang Yang
Qiangqiang Yang is a seasoned professional in the field of Traditional Chinese Medicine (TCM). He earned his degree in Integrative Medicine of Traditional Chinese Medicine with Western Medicine from Henan University of Traditional Chinese Medicine in 2004. Since 2023, he became a valuable member of the Sinomedica team.
Before joining Sinomedica, Qiangqiang Yang accumulated diverse experiences, notably working in various TCM practices in Switzerland since 2018. In 2016, he contributed his expertise at the Department of Acupuncture, Moxibustion, and Massage at a leading hospital in China.
Qiangqiang Yang boasts a robust clinical expertise with specializations in gynecopathy and infertility. His proficiency extends to the treatment of sports injuries, including tennis elbow, ankle sprain, and acute lumbar sprain. Additionally, he excels in addressing neck-shoulder and lumbocrural pain, rheumatoid arthritis, degenerative bone disease, strain of lumbar muscles, and lumbar disc herniation. His experience also encompasses managing pathologies such as asthma, allergic rhinitis, functional dyspepsia, insomnia, and obesity.
In his leisure time, Qiangqiang Yang dedicates himself to the intensive practice of Taichi. He is proficient in German, English, and Chinese.
Massimo Fumagalli
Dr. med. Massimo Fumagalli is the founder of Sinomedica and has over 20 years of experience in the medical field.
Dr. med. Fumagalli has earned several degrees, including a medical degree from the University of Basel and a Master of Traditional Chinese Medicine from the Pacific College of Oriental Medicine in New York. He has also studied TCM at Zhong Yi Yao university in Beijing.
Dr. med. Fumagalli has worked as a medical acupuncturist doctor at university hospitals in Beijing and in New York. Currently, he is actively working as a medical acupuncturist doctor in Ticino, Switzerland, while assuming the role of Chairman of Sinomedica Holding.
Dr. med. Fumagalli is driving Sinomedica to the forefront of science-based medical acupuncture. Sinomedica's current research focus centers on innovative treatments for obesity, combining a very low carbohydrate diet with acupuncture. He is the co-author of a substantial retrospective study encompassing over 11,000 patients, now published in "Acupuncture in Medicine" and accessible on PubMed. Additionally, he is recognized as a co-author of a comprehensive literature review, now published in "Frontiers in Endocrinology" and also available on PubMed.
He is fluent in several languages, including Italian, German, English, French, and Chinese.
Giorgio D'Alessandro
Dr. Giorgio D'Alessandro brings with him a wealth of experience in the field of Traditional Chinese Medicine (TCM) and acupuncture, accumulated over an extensive career that has spanned various countries, including China, Italy, Germany, Kazakhstan, and Switzerland.
Dr. D'Alessandro's dedication to the integration of Traditional Chinese Medicine and Western Medicine is evident through the focus of his master's thesis, which explores the harmonious coexistence of these two medical paradigms. This commitment to integrate Eastern and Western medical practices highlights his forward-thinking approach to healthcare.
Specializing in physical rehabilitation and pain management, Dr. D'Alessandro possesses a profound understanding of how to address and alleviate a range of health concerns. His expertise in these areas positions him as a valuable asset to the Sinomedica Bern team and reinforces our commitment to providing comprehensive and integrated healthcare solutions.
In addition to his professional accomplishments, Dr. D'Alessandro is multilingual, fluently communicating in German, Italian, and English. This linguistic versatility not only facilitates effective communication with patients but also reflects his dedication to fostering a comfortable and inclusive healthcare environment.
Buchen Sie Ihren Termin online
Unsere Patienten bezeugen
Welche Pathologien werden durch medizinische Akupunktur behandelt?
Übergewicht und Fettleibigkeit
Akupunktur stellt das natürliche Gleichgewicht des Körpers wieder her, indem sie einen Einfluss auf das endokrine System ausübt, das es reguliert,und damit hilft, das Hungergefühl zu reduzieren. Mehr als 20 Jahre Forschung und wissenschaftliche Studien haben gezeigt, dass das Sinomedica®-Programm, das wöchentliche Akupunktursitzungen und eine Diät kombiniert, Patienten dabei effektiv hilft, ihr Idealgewicht zu erreichen, ohne hungern zu müssen.
Stress, Angstzustände und Burnout
Bei stressbedingten Symptomen wie Schlafstörungen, Angst- und Konzentrationsstörungen, aber auch bei schweren Erkrankungen wie Burnout und Depressionen hilft Akupunktur wesentlich, die Symptome zu lindern und für ein besseres Gleichgewicht zu sorgen. Im Allgemeinen fühlt man sich besser und entspannter, wodurch die Lebensqualität verbessert wird.
Schmerzen
Akupunktur wirkt als natürliches Schmerzmittel ohne Nebenwirkungen. Sie ist bei der Behandlung vieler chronischer Schmerzzustände wirksam: postoperative Schmerzen, Kopfschmerzen und Migräne, Nackenschmerzen, chronische Rückenschmerzen, starke Regelschmerzen (Dysmenorrhoe), Kniegelenksarthrose, Krebsschmerzen, Geburtsschmerzen, akute Kreuzschmerzen, Fibromyalgie und Karpaltunnelsyndrom.
Integrative Onkologie
Als unterstützende Behandlung bei Krebserkrankungen reduziert die Akupunktur Nebenwirkungen durch Chemo- und Strahlentherapie (Übelkeit, Erbrechen, Schmerzen, Angst und Müdigkeit), hilft, eine schwierige Situation psychisch besser zu bewältigen und das seelische und körperliche Gleichgewicht wiederherzustellen.
Gesundheit der Frau
Akupunktur ist nützlich, um die Lebensqualität von Frauen in jeder Lebensphase zu verbessern, und bringt Verbesserungen bei Menstruationsschmerzen, unregelmässigem Zyklus, prämenstruellem Syndrom, Endometriose, polyzystischem Ovarialsyndrom, Schwangerschaftsbeschwerden, Wochenbettdepression und Wechseljahresbeschwerden.
Weitere
Unterstützende Behandlung von Gastroenterologie, Hals-Nasen-Ohrenheilkunde (HNO) und Atemwegserkrankungen, Durchblutungsstörungen, Rheumatologie und Erkrankungen des Bewegungsapparates, Dermatologie, Endokrinologie sowie Stoffwechsel- und Ernährungsstörungen, Urologie und sexuelle Dysfunktion, Pädiatrie, Chirurgie und Kardiologie.
Which pathologies are treated by medical acupuncture?
Get in touch with us
Appointments with our doctors are possible from 04 December 2023.