Excess weight, a worldwide pandemic
More than 40% of the world population is obese or overweight. This is a major risk factor for many serious diseases and health conditions, including high blood pressure, diabetes, heart disease, cancers, pain and physical dysfunction.
Scientific evidence has demonstrated that weight management is a hormone-regulated process which is independent from a person's willpower.
This is why the Sinomedica program targets the endocrine system to restore balance and help patients reach their ideal weight.
New Sinomedica studies uncover acupuncture's efficacy in tackling obesity
Two new studies authored by Sinomedica have been published in the prestigious industry journals Acupuncture in Medicine and Frontiers of Endocrinology, confirming the effectiveness of acupuncture in the battle against obesity.

These studies involved over 11,000 patients treated at the seven Sinomedica centers and represent the culmination of more than two decades of dedicated research on the critical role of acupuncture in weight management.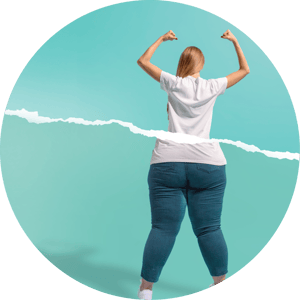 WEIGHT LOSS THROUGH A COMBINATION OF DIET AND ACUPUNCTURE
Sinomedica Shou Shen®
The Sinomedica Shou Shen® program consists of an innovative therapy that combines a low-carbohydrate diet with weekly acupuncture sessions aimed at regulating hormones and changing the body's metabolism.
More than 20 years of research and scientific studies have demonstrated that Sinomedica's program is effective in helping patients to reach their ideal weight without feeling hungry.
Sinomedica Shou Shen® is a winning solution
A guilt-free weight management solution. The unique combination of a low-carbohydrate diet and Sinomedica acupuncture treatment enables a switch in metabolism from anabolic to catabolic, which means that your body derives its energy from burning your own body fat.

In the first week, patients generally lose 3 to 6 kilos and 1.5 to 2 kilos per week afterwards. Acupuncture treatments reduce the feeling of hunger, rebalancing the metabolic and hormonal functions.

Once you reach and maintain your ideal weight with regular acupuncture sessions, the balance of your endocrine system is restored, thus avoiding the yo-yo effect.

You will be supported during the entire program with medical, nutritional and recipe advice which turns the weight loss process into a tasteful and enjoyable experience.
Cooking tips
Sinomedica Shou Shen® diet: tailor-made and delicious recipes. More than 100 recipes based on seasonal vegetables, fish and meat; tasty and healthy dishes, ideal to accompany acupuncture treatment and reach your ideal weight. Creative, delicious and easy to make, with a great variety to satisfy all food tastes and dietary requirements.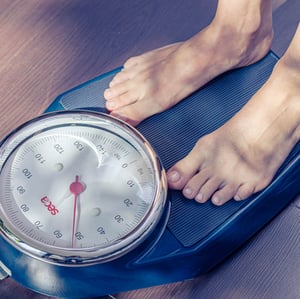 SinoJar: acupuncture and vasoculture
SinoJar offers a weekly set of 7 lunches and 7 dinners ready-to-heat jars, strictly prepared based on the dietary principle of the Shou Shen® diet. The right solution for busy people with limited time, an integrated solution to deal with the multiple commitments of contemporary life. No more shopping, no more cooking and no more calorie-counting.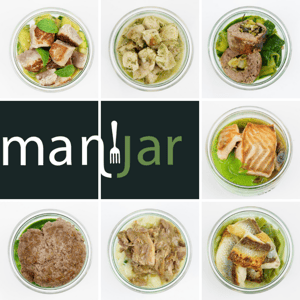 The acupuncture sessions helped a lot and I must say that, honestly, during the period of the most restrictive dietary regimen, I never suffered too much.
I continued to lose weight, week after week, and after about ten months of dieting, I had lost about fifty kilograms! In short, I felt 20 years younger!
Treatment duration
For the maximum benefit of the treatment's effect, it is key to follow our design and ensure regularity of medical sessions. Based on clinical experience and scientific evidence, medical acupuncture is delivering long-term benefits triggered by treatment cumulative effect. It has been demonstrated that patients following treatment guidelines reach their optimal treatment results over time.
Risks
Thousands of years of acupuncture practice, scientific evidence, patients and medical practitioners confirm that there are no side effects related to medical acupuncture. Very seldom there may be negligible and temporary mild soreness or bruising. With the use of disposable sterile needles there is no risk of diseases transmission nor infection.
Prices and costs
First session
Anamnesis, diagnosis and acupuncture treatment
between 60 minutes to 90 minutes.
Costs: CHF 160 (CHF 150 in Ticino)
Follow-up sessions
Medical assessment and acupuncture treatment
Between 45 minutes to 60 minutes.
Costs: CHF 140 (CHF 120 in Ticino)
Health insurance
Reimbursement for medical acupuncture depends on your complementary insurance policy. Financial coverage is specific to your policy, therefore please check in advance with your insurance what the coverage conditions are.
SINOMEDICA UNIQUENESS
Scientific and medical foundations
Sinomedica's unique medical acupuncture treatment approach is built on a wealth of knowledge which combines Chinese and conventional medicine with the latest scientific findings to deliver effective patient centered medical care.

Our highly qualified specialists graduated in both Chinese and conventional medicine embrace the unique Sinomedica approach to deliver an effective and innovative medical acupuncture
Our expertise is based on more than:
40'000
scientific publications
SINOMEDICA ANSWERS YOUR QUESTIONS
Frequently asked questions
There is a lot of discussion about Sinomedica weight loss program. Some people are hesitant, some want to know more and others are just curious. Find below the most frequently asked questions by patients to give a clear understanding of what acupuncture is and what it involves.
Who is the diet for?
For everybody who wants to lose weight whether they are slightly or severely overweight. Sinomedica program is a healthy solution to regain control over your body weight and should be considered as the treatment of choice compared to surgical intervention or pharmacological approaches.
How much weight will I lose?
Through the Sinomedica Shou Shen® program you will reach your ideal weight without muscle loss, regardless of whether you need to lose 5, 10, 30, or 80 kilos. Once you have reached your ideal weight, your endocrine system will naturally help you regulate your weight.
Sinomedica also developed a less strict diet with a weekly acupuncture session specifically for people who need to lose less than 10 kilograms, for pregnant women, athletes, and children.   
How long will it take me to reach my ideal weight?
It depends on your ideal weight, which is based on gender, weight and height. Following the program session timeline of one acupuncture treatment per week and the Sinomedica diet are essential for therapeutic success. In the first week, patients generally lose 3 to 6 kilos and 1.5 to 2 kilos per week afterwards, until the ideal weight is reached.
What am I allowed to eat?
Sinomedica Shou Shen® is a low carbohydrate diet made up of vegetables and proteins (meat and fish). Once you reach your ideal weight, your Sinomedica specialist will advise you on how to gradually re-introduce small amounts of other foods to your diet. Detaliled list of allowed food will be supplied to the patient and varies depending on the full or half diet program.
Why do I need acupuncture in addition to the diet?
Acupuncture rebalances the endocrine system responsible for appetite control, thus restoring a healthy metabolism and drastically curbing appetite.
Acupuncture restores the balance and well-functioning of the leptin and ghrelin hormones, which decrease the feeling of hunger and increase the feeling of satiety.
Additionally, acupuncture lowers stress and anxiety levels, improves the immune system and the general well-being of patients.
How can I avoid regaining weight?
To avoid the the cycle of the yo-yo effect, the metabolism needs to be stabilized, hence the integration phase when the ideal weight is reached. Over the course of two months, you will gradually integrate small quantities of other foods into your diet. Three meals a day, a low-carb diet, and an acupuncture session every two weeks are the key components to long term success.
How can I prevent the yo-yo effect in the long run?
After the two-month integration phase, you start the maintenance phase in which you resume eating a normal diet (although carbohydrates should make up less than 20 percent of all calories), while maintaining monthly acupuncture sessions. Your specialist will advise you on the maintenance phase in detail.
How can I maintain my ideal weight?
Control: weigh yourself every day and react immediately if you gain or lose 0.5 to 1 kilo
Physical activity: engage in regular physical activity, at least twice a week
Diet: three meals a day, no snacks, low on carbohydrates
Acupuncture: continue going to regular acupuncture sessions to promote hormonal and metabolic balance.
CLOSE WHEREVER YOU ARE
Nine medical acupuncture centers in Switzerland
Located in Chiasso, Lugano, Locarno, Geneva, Lausanne, Zürich, Basel, Bern and Lucerne. We are one of the largest medical acupuncture providers with highly skilled doctors and therapists dedicated to your health. Select a region: German Switzerland, Ticino, Romandy.
CLOSE WHEREVER YOU ARE
Eight medical acupuncture centers in Switzerland
Located in Chiasso, Lugano, Locarno, Geneva, Lausanne, Zürich, Basel and Bern. We are one of the largest medical acupuncture providers with highly skilled doctors and therapists dedicated to your health. Select a region: German Switzerland, Ticino, Romandy.